TLDR: Your Windows password is expired? How to reset it: 
If you're not in the office please connect to VPN, otherwise just connect to the office internet.  ->  STRG + ALT + ENTF -> Change a password -> enter old password once and the new password twice  -> DONE!       (Please note the password guidelines, you can find them below this instruction)

Why is my password expired and what will happen?
By default the windows password expires every three months and needs to be changed. 
You use your Windows password to log in to you computer. But its also needed for the authentication for servers or computers in the company network, and if your password is expired your access will be denied!
At the office you will be reminded to changed it on time, but unfortunately this reminder is not possible if you're in Homeoffice all the time. 

To prevent the expiry, you can change your password every three months by your own. 
How can you recognize it:

- terminalserver log in is denied
- or you get following window after you try to open a network driver ->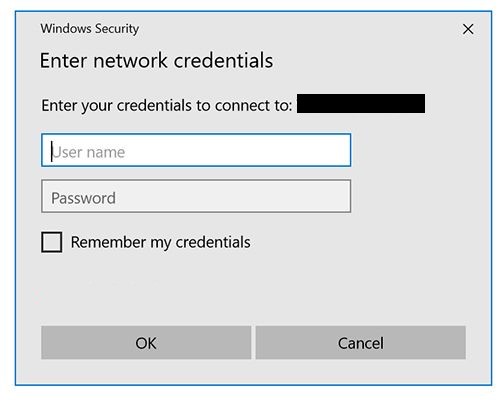 Solution:
IMPORTANT: It's necessary that you're in the office or that you're connected to the VPN. 
So if you're in the homeoffice, please note that your computer is connected to the employee access (VPN), you should see 

 with a green colored rim at your taskbar.
Now push:  Strg + Alt + Entf
Click:   Change a password
Enter old password once and the new password twice. 
***********************

PASSWORD GUIDELINES:
- min. 10 characters
- min. 1x capital letter and min. 1x small letter
- min. 1x number 
- min. 1x special character
- do NOT use parts of old password or your name
***********************
Confirm with ENTER!
DONE!